It is very important that the tremolo arm is inserted correctly into the collet, if it is not inserted far enough the arm may sit too high or it will drop down when released.
For tremolo's purchased before May 5th 2017 please see below.
For tremolo's purchased after May 5th 2017 click here
The distance from the top of the collet to the top of the bend on the arm is approximately 2cm when correctly inserted as shown in the photo below, it does require a very hard push to get the arm in all the way.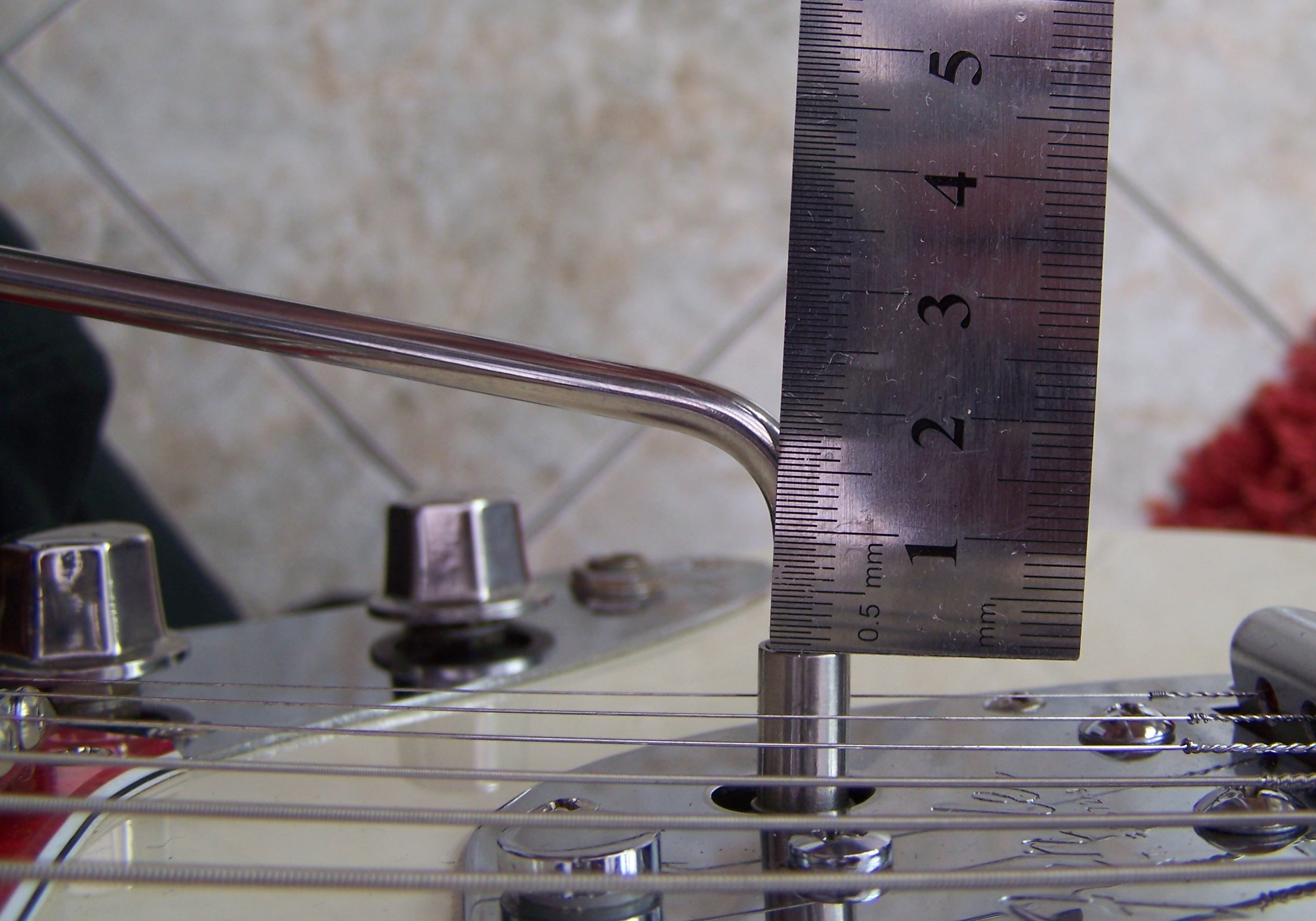 If the arm is correctly inserted as shown but still drops down it is possible the collet has come loose in the floating tremolo plate, please check to see if this rotates with the arm, if it does then the plate should be removed and the collet re-tightened.